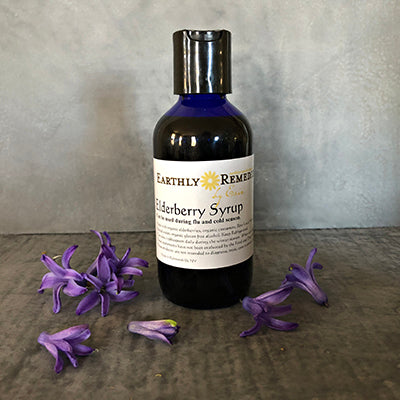 By Earthly Remedies
Elderberry Syrup is excellent for the immune system as it helps to keep the immune system strong making it good to take for flu, colds, and viruses. Take 1 spoonful daily as a preventative or take 1-2 spoonfuls 3 times a day at the first sign of illness to lessen the length of time being sick and the severity.
Elderberries stop the virus from replicating in the body because it prevents it from being able to cross the cell wall. There have been studies done (Click Here) about it being used for strep throat and also in its ability to cut down the length of an illness by at least half.
Made with organic elderberries, organic cinnamon stick, filtered water, our own raw honey, organic gluten free alcohol .
I recommend refrigeration. Will last for the whole winter season and even into the next year if you don't finish it all.
4 oz bottle