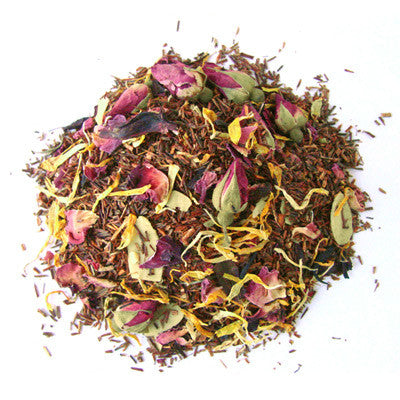 Loose leaf tea.
An aphrodisiac tea blended with a mix of wild-crafted Persian saffron, rose petals, hibiscus, almonds, and marigold petals in a base of herbal red rooibos tea. Sure to put you in an amorous mood!
Allergen warning: This tea contains almonds

CAFFEINE FREE

Available in: Classic Tin, Apothecary Jar, One Pot Sample, Refill Bag and One Pound Bag
* Please note: Our Classic Tin makes between 35-50 cups…less than 50 cents a cup!