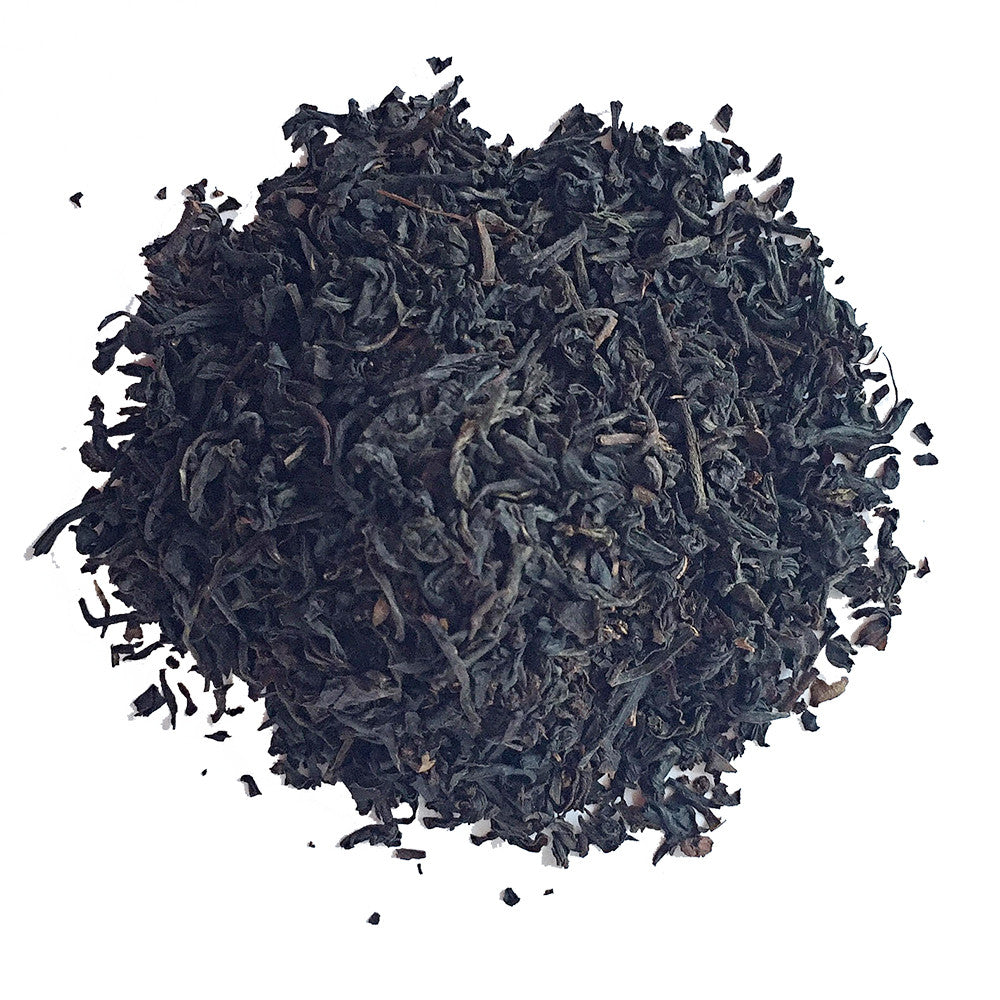 Loose leaf tea.
A manly black tea, smooth and smoky, custom made for the man who loves real tea. A robust blend of three organic black teas: Earl Grey, English Breakfast, & Lapsang Souchong. Nice iced or hot!
Nini O's Tea Tip
Morning Tea: Hot Man Tea with a drop of milk and a dash of honey. Afternoon Tea: Iced Man Tea with lots of ice, and sweetened with agave. 
CONTAINS CAFFEINE
Available in Classic Tin (3.5 oz), Refill Bag, Window Tin, Apothecary Jar, One Pot Sample, and One Pound Bag.
* Please note: Our Classic Tin makes between 35-50 cups…less than 50 cents a cup!