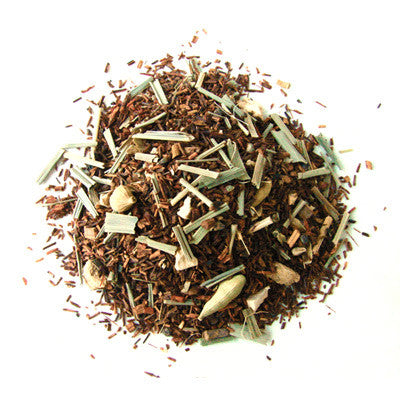 Loose leaf tea.
This Thai-inspired chai is bursting with flavor. Red vanilla rooibos tea provides the base for this infusion mixed with lemon grass, cinnamon, cardamom and ginger.
CAFFEINE FREE
Available in: Classic Tin, Apothecary Jar, Refill Bag, Window Tin, One Pot Sample, and One Pound Bag
* Please note: Our Classic Tin makes between 35-50 cups…less than 50 cents a cup!