Organic Herbes de Provence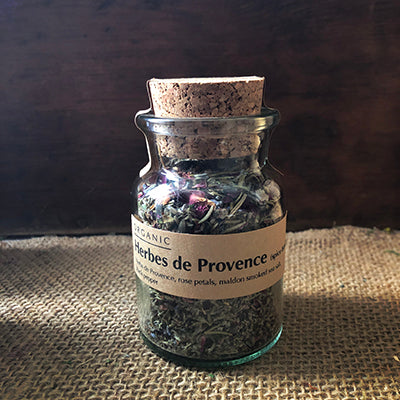 A spice mix considered typical of the Provence region of southeast region of France, blends savory, marjoram, rosemary, thyme, and oregano.

Nini's special mix has all that and organic dried rose petals from her garden, maldon smoked sea salt & black pepper. This fragrant herb mixture is delicious when used with grilled foods and stews.

1.5 oz. jar