Organic Sencha Green Tea - Single Estate Tea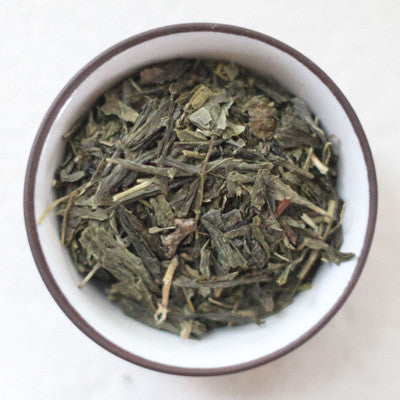 Country of Origin: Japan 

Manufacture Type: Steamed and pan-fired 

Cup Characteristics: Delicious green character with depth, body and some pungency. Cup is bright forest green.  

Sencha in Japanese means "common tea". This is one of the most popular drinks in the world...and one of the tastiest. A pot of Japanese green tea tastes like pure sunlight: hot, herbaceous, happy energy. Low in caffeine so you can drink it all day long, as the Japanese do. This tea is great hot and even better when chilled and used for iced tea.




3 oz of Loose Leaf Tea in a Stylish Black Tin
Also available in Refill Bag, Window Tin and One Pot Sample
Makes Approximately 40 Cups