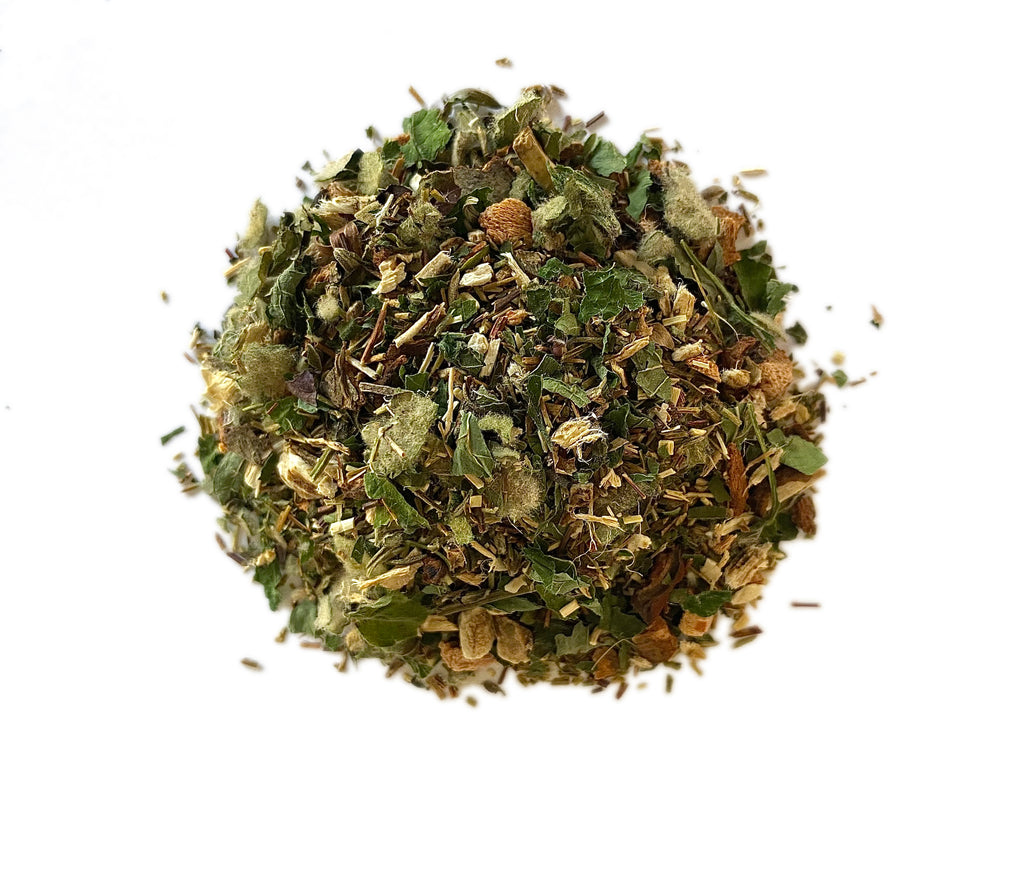 This herbal tea is supportive and soothing to the lungs, the respiratory system , and the immune system. These handcrafted herbs have been grown in our own organic gardens, wildly and ethically harvested and purchased from organic suppliers.
Ingredients: Mullein Leaf, Marshmallow Root, Elecampane Root, Thyme, Cherry Bark, Stinging Nettles, Passionflower,  Burdock Root, Star anise, Lemon balm, Green Rooibos
All Ingredients are organic
2 oz. (55g) makes approximately 25 cups
A collaboration of Tay Tea and herbalist Erin Ethier (Earthly Remedies)
Just Breathe Tea information
Download a PDF for description and brewing instructions
DISCLAIMER
This statement has not been evaluated by the Food and Drug Administration. This product is not intended to diagnose, treat, cure, or prevent any disease.