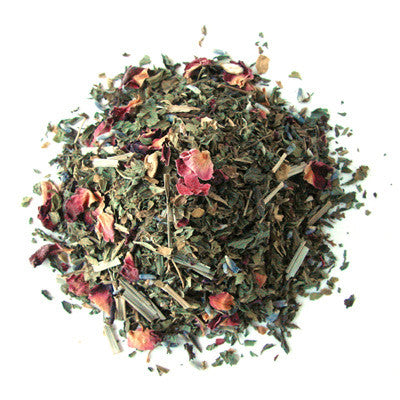 Loose leaf tea.
A healing citrus infusion with a soft, floral bouquet. This tisane is blended with 100% organic botanicals: lemon verbena, peppermint, spearmint, lemongrass, lavender, rose petals and lemon balm. Perfect when you need a break from the stress of the world.
CAFFEINE FREE

Available in: Classic Tin, One Pot Sample, Window Tin, Refill Bag and Half Pound Bag
* Please note: Our Classic Tin makes between 25 cups.