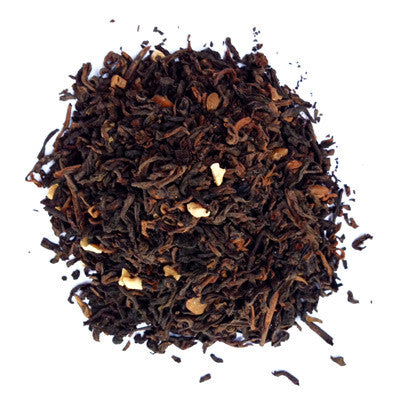 Loose leaf Tea and tea bags.
The earthiness of organic pu-erh tea fuses with caramel for a sweetly decadent finish reminiscent of coffee. Full flavored and smooth.
Allergen warning: this tea contains almonds
Available in Classic Tin(4.5 oz), Window Tin, Apothecary Jar, Compostable Tea Bags, One Pot Sample, Refill Bag, and One Pound Bag
* Please note: Our Classic Tin makes between 35-50 cups…less than 50 cents a cup!