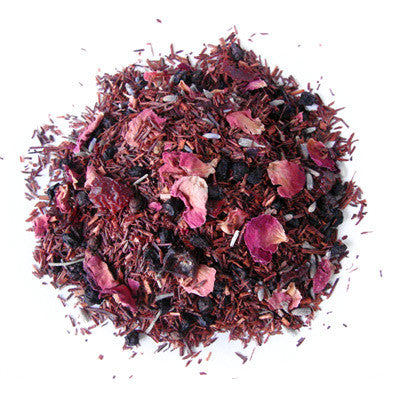 Loose leaf tea and tea bags.
A lovely herbal blend inspired by the sun-baked lavender fields of Provence. A floral and fruity rooibos blend with lavender, rose petals, red and black currants and rose hips.
CAFFEINE FREE

Available in: Classic Tin, Window Tin, Apothecary Jar, Compostable Tea Bags (8ct), One Pot Sample,  Refill Bag, One Pound Bag
* Please note: Our Classic Tin makes between 35-50 cups…less than 50 cents a cup!