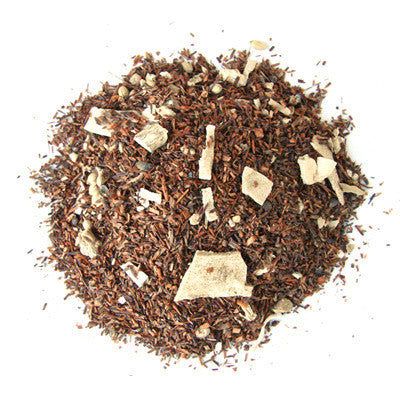 Loose leaf tea.
This chai is fit for royalty... rooibos base blended with coconut shavings and masala spices (ginger, cinnamon, cardamom, pepper and coriander). Warming and rejuvenating. Delicious with or without milk.

CAFFEINE FREE

Available in Classic Tin, Apothecary Jar, One-Pot Sample, Window Tin, Refill Bag and One Pound Bag
* Please note: Our Classic Tin makes between 35-50 cups…less than 50 cents a cup!