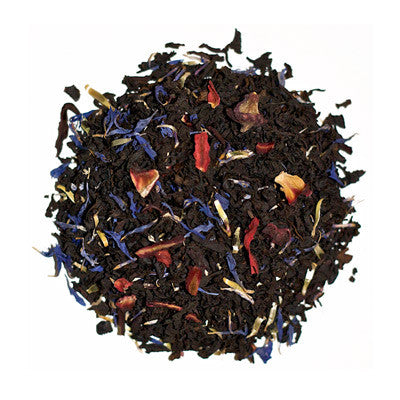 Loose leaf tea and tea bags.
An organic high-grown Ceylon tea with wild blueberries, black currants, hibiscus, elderberries and corn flower petals. One heavenly sip of this organic tea is enough to make you go wild! A perfect tea to wake up to.
CONTAINS CAFFEINE
Available in: Classic Tin, Window Tin, Apothecary Jar, Compostable Tea Bags, One Pot Sample, Refill Bag and One Pound Bag
* Please note: Our Classic Tin makes between 35-50 cups… less than 50 cents a cup!