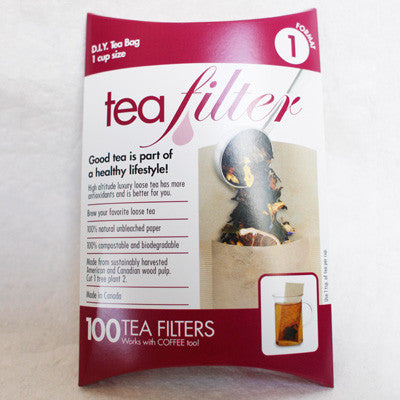 Tea Filter Format 1 is perfect for 1 cup size. Simply add your favorite loose-leaf tea to the filter bag, fold or twist the top, and place the folded flap under the lid of your teapot for secure brewing.

Made from 100% natural unbleached paper. 100% compostable and biodegradable.

Each box contains 100 Tea Filter Bags.