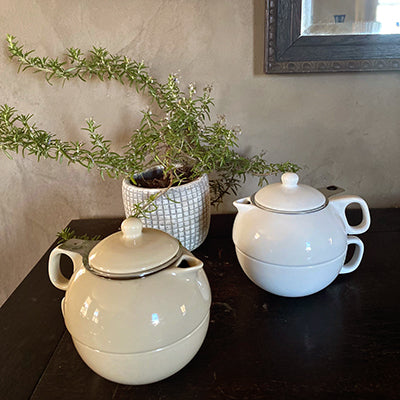 A cup of tea is a wonderful thing to share, but it's perfect as a solo drink too.
Escape the day to enjoy solitary cups of tea with the Dina set consisting of a porcelain teapot, cup and stainless steel infuser that are designed to fit together.
Available in White and Stone.
6.9" X 6.7" X 5.1" H