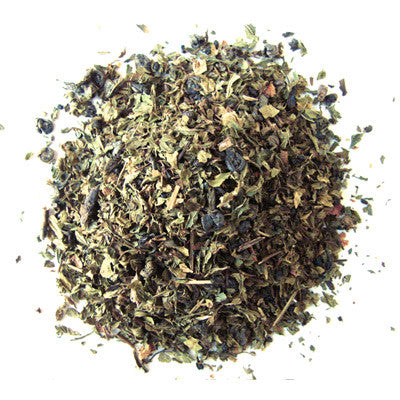 Loose Leaf Tea.
The tea of true friendship and hospitality! An aromatic blend of wild Moroccan spearmint blended with Chinese gunpowder green tea. Energizing and very refreshing.

LIGHT CAFFEINE

Available in: Classic Tin, Apothecary Jar, Window Tin, One Pot Sample and Refill Bag
* Please note: Our Classic Tin makes between 35-50 cups…less than 50 cents a cup!