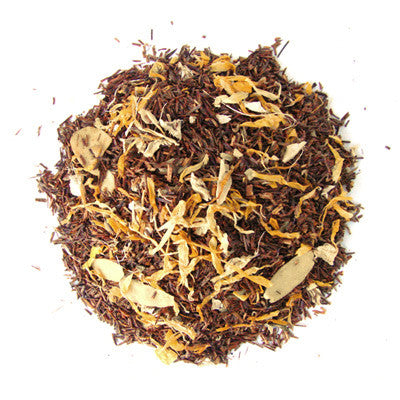 Loose leaf tea.
The original name for Capetown, Kaapstad is a full-bodied blend of vanilla rooibos with marigold petals, almond bits, and ginger. Drink this tea and feel the sun in your soul. The inspiration for this blend is Nini's beloved South African family (by marriage): "the Kaapstad Kennedys," an unruly posse of handsome blue-eyed sailor boys!

CAFFEINE FREE
Available in: Classic Tin, Apothecary Jar,  One Pot Sample, Refill Bag and One Pound Bag
* Please note: Our Classic Tin makes between 35-50 cups…less than 50 cents a cup!