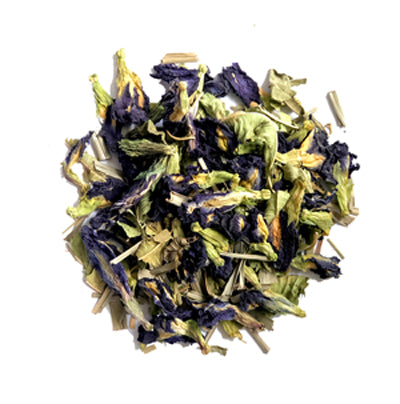 Meet the Mood Ring of teas: AZUL
A fragrant, lemony, melange of three healing botanicals—Blue Butterfly Pea Flowers (from Thailand), lemon verbena, and lemon grass.
When first brewed this herbal tea is blue (azul), but when you squeeze into it lemon, lime, or tangerine it turns into the most gorgeous amethyst violet purple shade. The colors are completely natural.
Packed with antioxidants and vitamin C this herbal tea is a perfect one to sip all day long to stay hydrated and happy.
Delicious served hot or iced.
Directions for brewing iced Azul.
Available in Classic Tin, Refill Bag, Apothecary Jar,  Window Tin, Half Pound Bag, One Pot Sample
CAFFEINE FREE.