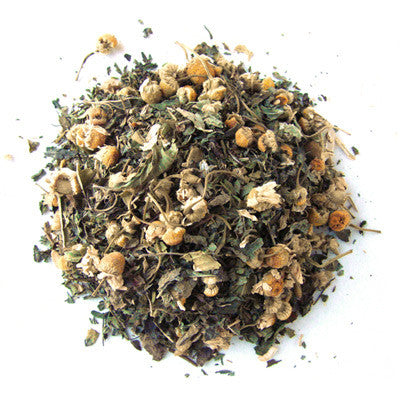 Loose Leaf Tea.
A soothing blend of chamomile, lemon balm and spearmint yields a sunny, citrus bouquet. An herbal tea that effectively induces mental calm and sleep.
CAFFEINE FREE

Available in: Classic Tin, Apothecary Jar, One Pot Sample, Refill Bag and Half Pound Bag
* Please note: Our Classic Tin makes between 35-50 cups…less than 50 cents a cup!