Duchess First Love (herbal) - Tea Bags in Window Tin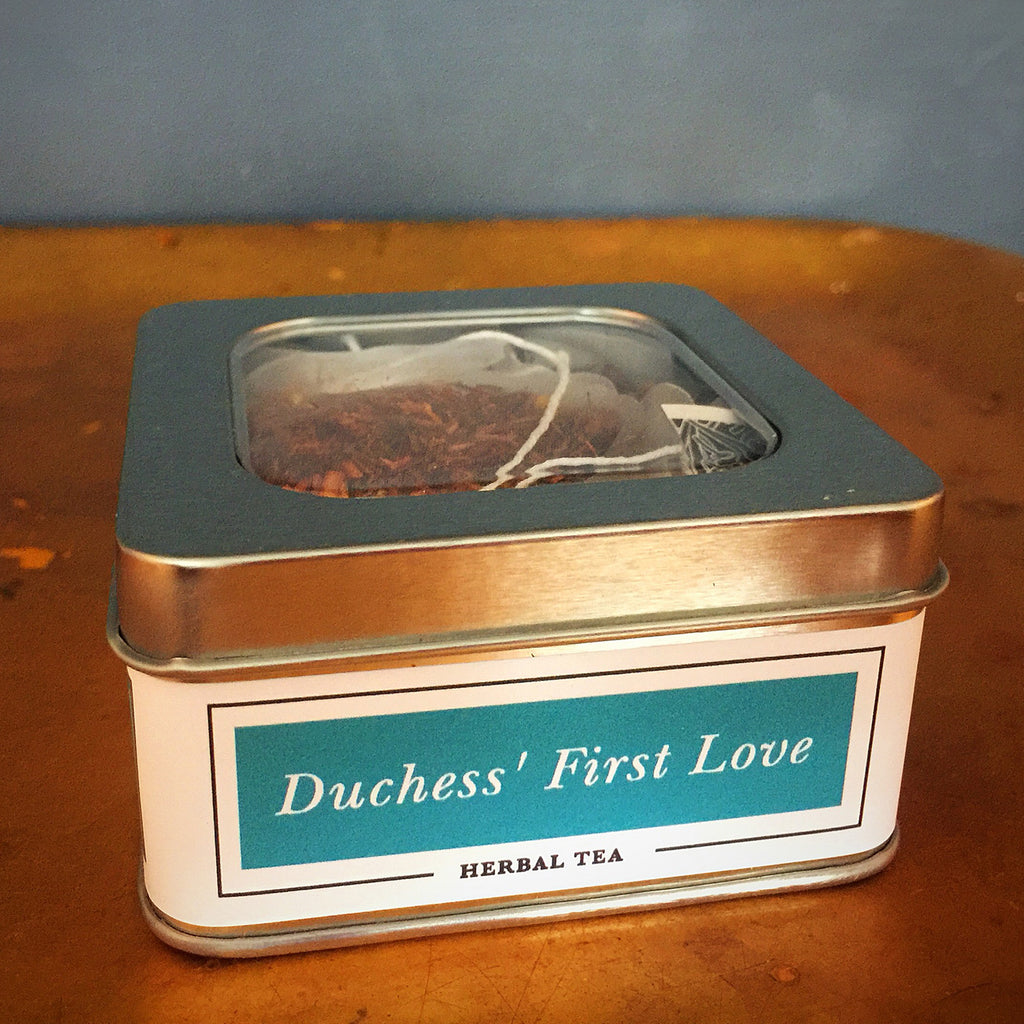 8 tea bags packaged in a stylish window tin. A perfect gift!

This caffeine-free version of Duchess' First Love consists of a warming rooibos blend with sweet notes of caramel.
Our pyramid tea bags are all natural and made of plant-based material. The are totally compostable.