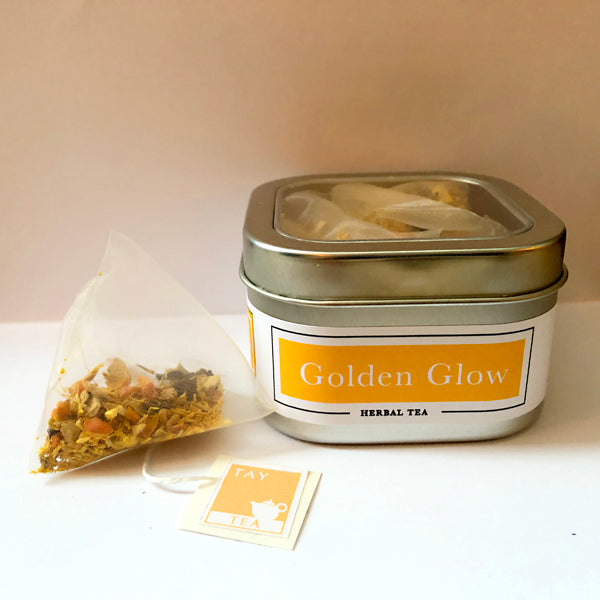 This herbal tea is a blend of ingredients sought after by herbalists for their positive effect on skin.
Ginger: Thought to protect from aging and improve elasticity of the skin
Turmeric: Said to possess anti-inflammatory qualities
Carrots: packed with beta-carotene—an anti oxidant that repairs skin tissue
Beets: High in folate. Said to stimulate the repair of skin cells
Also contain pineapple pieces and calendula petals.
Window tin contains 8 pyramid compostable tea bags
CAFFEINE FREE