Kyoto - Tea Bags in Window Tin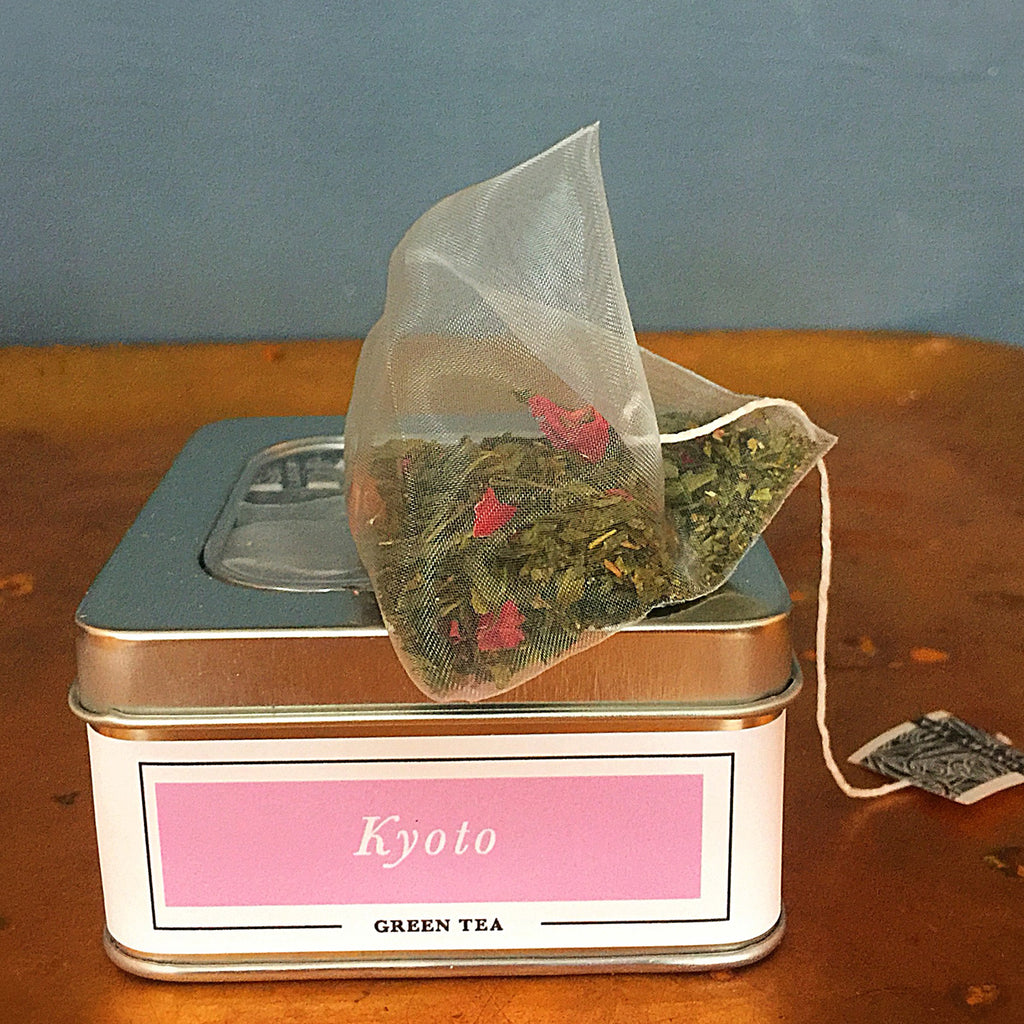 8 tea bags packaged in a stylish window tin. A perfect gift!

A Japanese green sencha with cherry blossom rose petals. Delicate and high in antioxidants. Gorgeous to behold and delicious to drink.
Our pyramid tea bags are all natural and made of plant-based material. The are totally compostable.