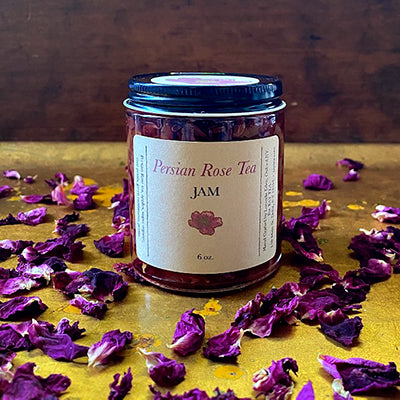 NINI's signature tea blend, Persian Rose, is now a jam. 
A delightful, delicious and fragrant addition to your gourmet pantry. 
Handcrafted in small batches by a local jam maker in upstate New York exclusively for TAY TEA.
Ingredients: Persian rose tea, apples, sugar, organic rose petals, cardamom, pectin 
Enjoy it as spread on toast with butter or mixed with natural plain yogurt. It can be used as cold filling of cake or chocolate sponge cakes. Top off your favorite ice cream with one teaspoon of this preserve. Or just eat a spoonful as a snack.